I thought I'd do a very simple post with some photographs I took recently (over the last couple of weeks) of jinja and other Shinto things near my home.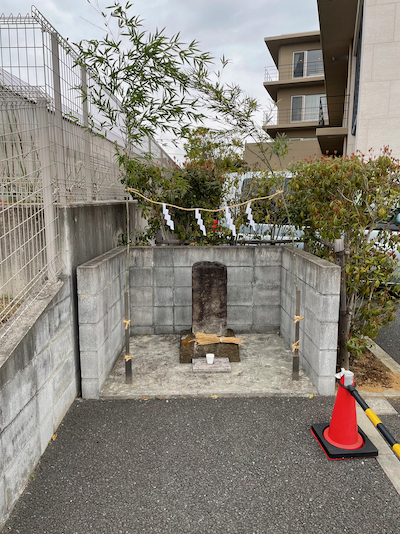 This is a dōsojin, which used to stand at a junction of roads at the edge of a field, but now stands at the side of the car park of an old people's home. It was preserved when the facility was built, although it is no longer possible to have the annual bonfire of new year decorations next to it.
The dōsojin are paired kami of the roads (the name means "road parent kami"), and are represented by stones, sometimes carved to resemble a man and woman. This one is not, as you can see. The bamboo, shimënawa, and offerings are there, I think, because it was spring equinox — they are not always there.
This is a small jinja in the grounds of a private house, next to a park. It is partly hidden by the cherry blossoms, but the red torii, and the fact that it is the kami for a private house, suggests that it is most likely to enshrine Inari.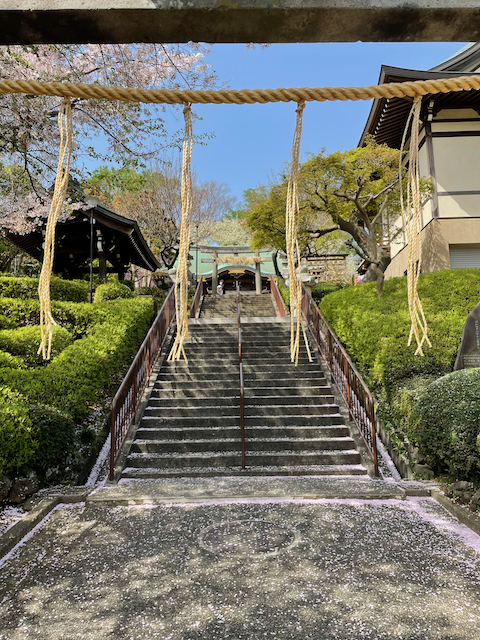 And this is Shirahata-san, from outside the first torii, with the cherry trees in bloom.
I have a
Patreon
, where people subscribe to receive in-depth essays on various aspects of Shinto, about once per month. If that sounds interesting to you,
please take a look
.