My local jinja, Shirahata Hachiman Daijin, had its annual First Rabbit Festival a few weeks ago (on the first day of the rabbit in March, as always), which means that there is a new snake up on the inner torii. Here are some photographs, which I took the day after it was put up, in nice weather. It still looks very fresh. At some point, I should put up photographs of what it looks like after a few months of being rained on.
The festival itself is primarily a divination ritual for the year's harvest, and I have described it before. This post is just for the photographs.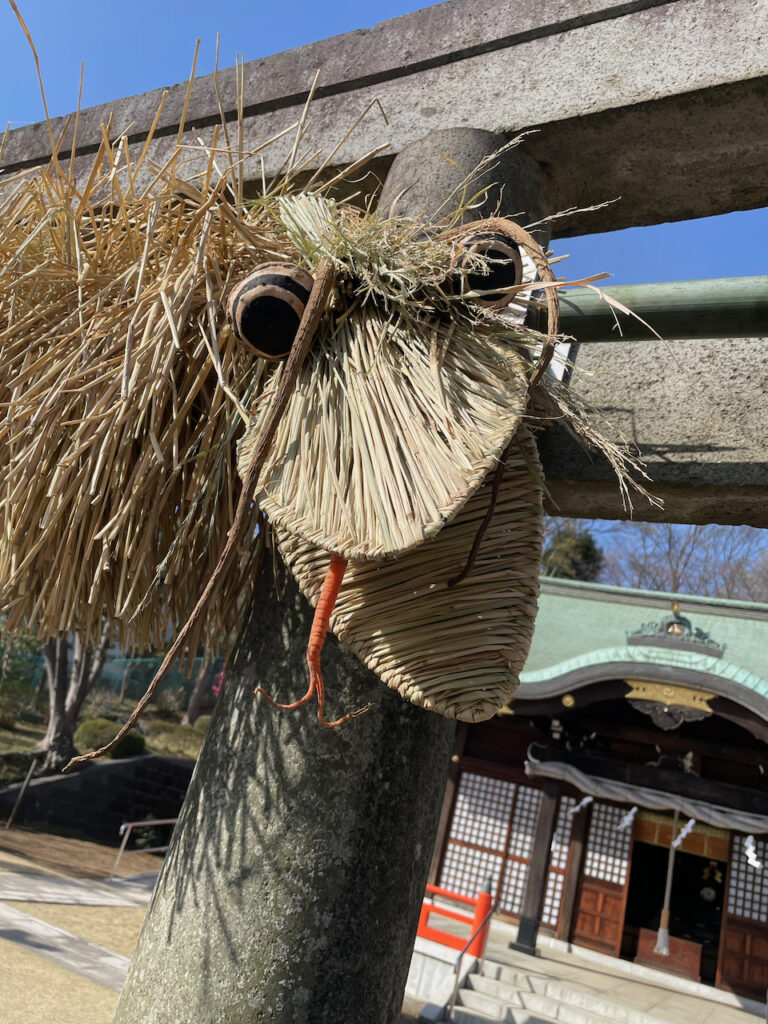 I have a
Patreon
, where people subscribe to receive in-depth essays on various aspects of Shinto, about once per month. If that sounds interesting to you,
please take a look
.